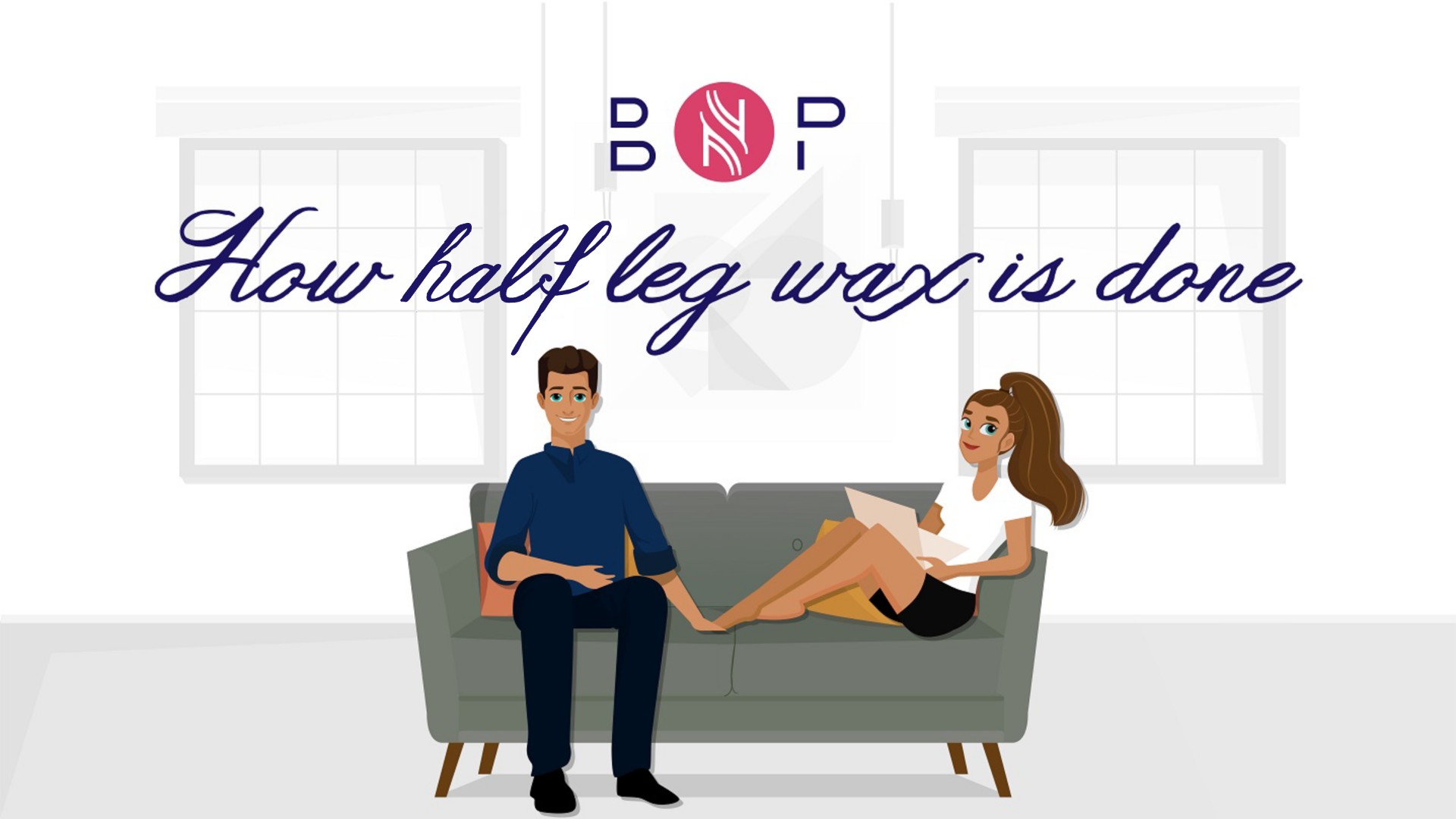 Prepare disposable wax cartridges.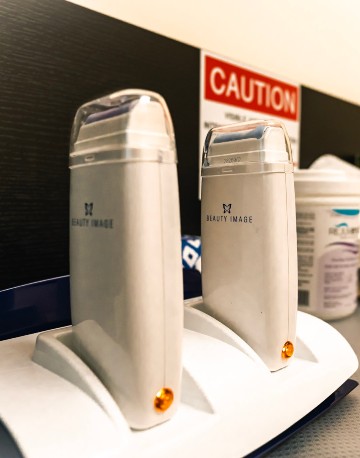 Disposable wax cartridges are suitable for any type of hair growth. We use a brand new soft wax cartridge for each client to make sure we follow sanitary and covid-19 health requirements.
Lied in right position.
For your comfort, one leg should be lied out straight and other in a sideways position.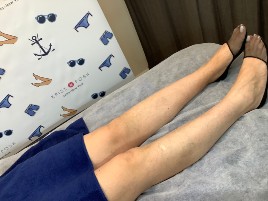 Stretch and apply wax.
Stretch and apply soft wax to half of the leg from above the knee to above the ankle in increments.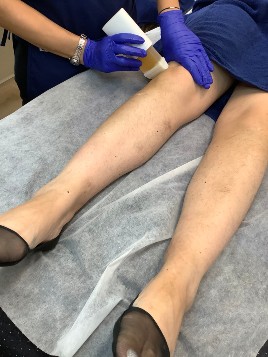 Apply the cloth strips.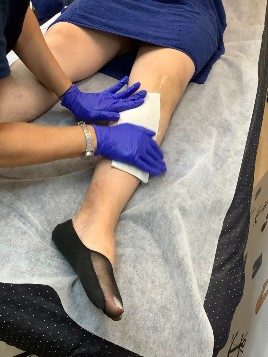 Apply the cloth strips to the area where the wax was placed to make sure you cover the entire area.
Pull cloth quickly against the hair growth.
Grab the tip of the strip, and swiftly pull against the growth of the hair for maximum results.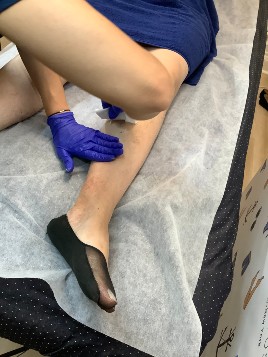 Soothe and nourish the skin with after wax lotion.
Apply cleanser to cleanse the after wax lotion to avoid greasy legs. The result is always a perfectly hair free legs!