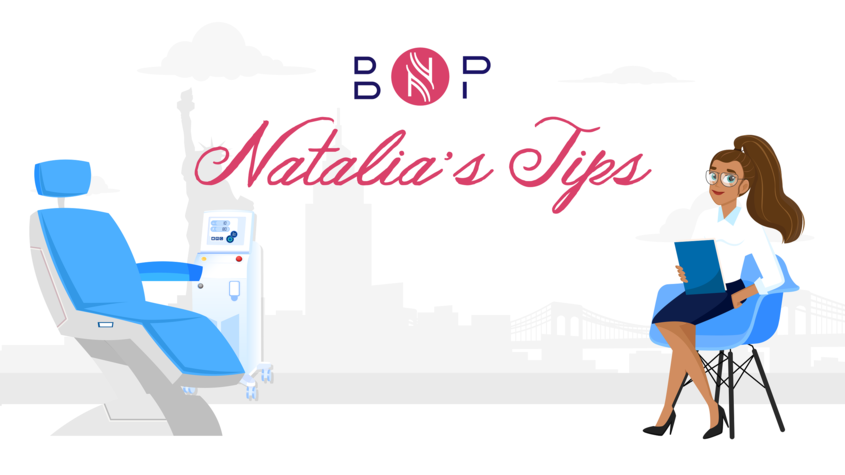 Why choose waxing?
People opt to wax over other hair removal methods because it is more efficient and has longer lasting results. When you wax, the hair is removed from the root and typically grows back finer. Usually, it takes about a month for the hair to grow back and another waxing session to be required.
How often do you need to wax?
It is recommended that you schedule a waxing appointment every hair cycle (4-5 Weeks).
What areas of the body cannot be waxed?
Surprise! Anywhere hair is growing on your body, it can be waxed.
Is waxing painful?
The answer to this depends on the individual. Some people have a high pain tolerance, while others can react poorly to the smallest amount of pain. However, our therapists are trained to make your experience as painless as possible. Because of our methods and the types of wax we use, our clients find our services almost pain-free.
Is waxing better than any other hair removal method?
Our team finds waxing to be the most efficient and effective non-permanent hair removal method available today. Although people have their own preferences, we believe waxing is an excellent choice in almost all cases.
What kind of wax do you use?
We use two wax types. Our soft wax is a very smooth wax that does not pull the skin and can be spread thinly. Our hard wax is a fast-drying stripless wax that is designed to mimic the texture of bee's wax. Each wax is used on different body areas based on the type of hair growth that is typical.
What kind of preperation is required prior to waxing?
There are several steps you should follow prior to being waxed. First and foremost, do not shave! Shaving can increase the level of pain during your waxing appointment. In between waxing sessions, keep your skin moisturized using a high-quality lotion or specialty moisturizer.Once a week, use a skin exfoliation scrub to clear away dead cells. This will improve your waxing results?
Does it help to take a painkiller before being waxed?
Not really. First, we do not recommend the use of prescription or over-the-counter drugs to avoid pain during a session with one of our therapists. Additionally, our methods of waxing are designed to be painless and create the best possible customers experience.
What about brow lamination?
It is a very new service that is provided by very few salons. Brow lamination is a good substitute for microblading or semi-permanent eyebrow services.
How does brow lamination work?
It takes care of 2 eyebrow problems. One, it can cover gaps where your eyebrow may not be growing. Two, it makes your eyebrows look fuller and more aesthetically pleasing..
How long does brow lamination session take??
The brow lamination service session takes about an hour to an hour and a half to complete. The process takes long because your brow therapist makes sure that each application takes time to let the products set into your eyebrows.
How often do I need to do brow lamination?
It is recommended that you come for a service every 3-4 months.
What is considered a "good candidate" for laser hair removal?
Anyone can do the laser, with some exceptions. People with different types of skin and hair have different results. Some people become completely hair free, while others, need to do more sessions, or will have a reduced amount of hair moving forward. You should not be discouraged. Should you still have some hair left, the hair will be lighter, and it will be easier to maintain after your sessions.
Is laser hair removal dangerous?
No. From all the other "laser treatments", Laser hair removal is the safest because the laser does not affect your internal organs. The light of the laser only goes as deep as the epidermis, which is the first layer of the skin.
Why laser hair removal?
After your sessions are completed, you get to enjoy a maintenance free hair experience.
How often should we do laser hair removal?
When it comes to the lower and upper body, it is recommended that a service is done every 5-6 weeks for best results. If you are doing a face laser, it is recommended to come every 4 weeks for best results. It usually takes about 6 sessions for the body and 10 sessions for the face. Touch ups are on a case by case scenario and should be spoken about with your therapist.
Can I do laser hair removal if I am pregnant?
No. Doing laser hair removal can result in risking the pregnancy or birth complications, even though the laser does not go past the epidermis.
How often are touch ups needed?
After completing your recommended sessions, it is best practice to do touch up session in 9 months to 2 years. It is recommended that at least 3 more sessions are done every 7-8 weeks.
Is it safe to do laser in the summer?
We can only speak on from experience with the machine that we use, Alma Soprano Ice. If you are getting treatments from this machine, we can say it is safe to do laser in the summer, with some precautions. It is best practice to stay out of the sun 3 days before and 3 days after your session and use sunscreen with a minimum SPF of 30.
Is laser hair removal painful?
The Alma Soprano Ice Laser Machine is virtually painless and does not use any analgesics. We use a cooling medical gel to protect the area that is being treated from the heat of the light. During your treatment, the only thing you might feel is slight warmth, which can be avoided by requesting the therapist to reapply new gel.
What results you can expect from your sessions?
If you complete your 6 sessions on the upper and lower body, you can expect 60% and 80% hair reduction (depending on your skin and hair type). To achieve complete hair removal, you have to get at least 3 more touch up sessions. For face laser, after completing 10 sessions, you can see 60% to 70% reduction. If you want to be completely hairless, it is recommended that you do at least 4-5 more sessions.
Is the Alma Soprano Ice Laser Machine approved by the FDA?
Yes, the machine has been cleared for use by the FDA. It is said that the machine is safe to provide treatment all year round.
How old do you have to be to do laser?
Ideally, it is recommended to start laser after the Age of 22 because you will see faster and more results. However, you can start as early as 16 with parental consent. If you are from the ages of 16-22 you will most likely need more sessions because your homrones are still active.
What is the difference between a "Bikini Line" and "Brazilian" wax service?
A Bikini Line service removes the hair from the sides outside of your underwear, or bikini, line. Brazilian takes all of the hair off the front and the crack. Depending on preference, it is the client's choice if they would like to leave a strip or triangle of hair in the middle.
What is the best brow lamination after care recommendations?
a.Do not touch or wet your eyebrows for 24 hours including swimming or sauna. b. No eyebrow makes up. c. Use the brow conditioner daily to keep the brow hairs moisturized.
Who is a good candidate for brow lamination?
Yes and no. The best results come from people with thicker eyebrows. The service is made to correct the eyebrows and not to increase eyebrow volume. You can always do eyebrow tinting with your brow lamination service if you want the volume.
Is brow lamination safe?
Yes. The products we use are FDA approved and do not affect any internal organs or skin layers. It's like a perm for your eyebrows.
What area can't I laser?
The only area on the body that can't be lasered is the eyebrow with the exception of in between the brows. The laser light is for a targeted area but also spreads to the surrounding area. That being said if you do laser underneath the brow it'll affect your eyelashes.
When do I have to shave for my laser session?
It's recommended to shave 24 hours prior to your laser appointment to avoid any sensitivity. Usually when shaving, even when being very careful you get micro scratches on the surface of the skin which can cause you to feel a slight discomfort during your laser session.
How can I get the most benefits out of my laser sessions?
Prior to signing up for a laser package we provide a free laser consultation to ensure you are a good candidate for laser.

Staying on time with your laser appointments, recommended 5-6 weeks in between sessions gives you the optimal results.

Shave 24 hour prior to your laser appointment to avoid any sensitivity.

No waxing or tweezing in between sessions because this removes the hair follicle which is necessary for laser.

We don't recommend shaving for at least a week after your laser session because this allows your hair to grow and fall out on its own.